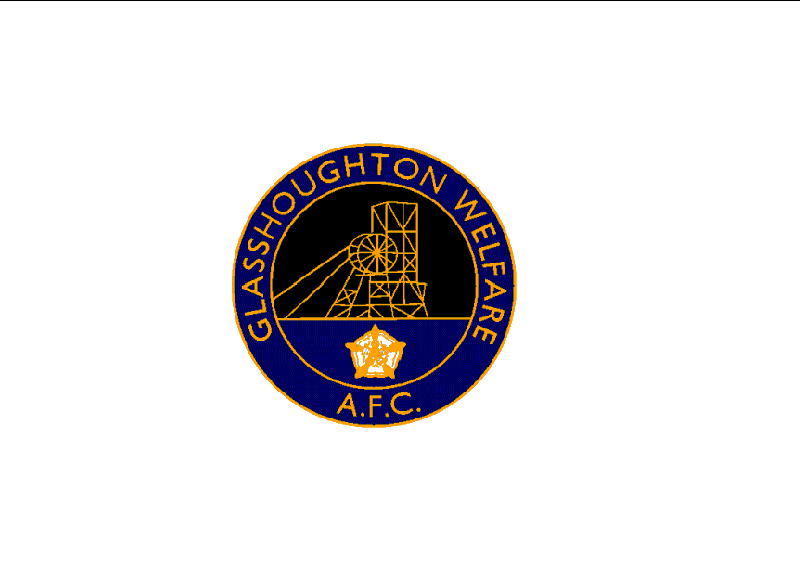 THE MANAGEMENT
FRED CLIFFE ( Manager ) Took over from Eddie Lloyden in January 2002. Brought in a mix of youth and experience to combine with the best of the Five Towns talent already at the club . Previously with Harrogate Railway and Yorkshire Ammers.
PETER RUSHFIRTH (Assistant Manager ) Tush has considerable experience in Leeds area Football and gives solid backup to Fred , well respected by all at Glasshoughton .

ASHLEY FIELDHOUSE ( Coach) Ash runs an excellent training regime and is highly respected by all the playing staff . Lists Harrogate Town amongst his former clubs.

MICK JACOBSEN (Physio ) Been a part of the club for many years and always reliable .Usually first on site and last to leave. Many think he lives in the dressing rooms!! Worth asking for a tip as there isnt much worth knowing about racing that he doesnt know.
The PLAYING STAFF
JAMES SHUTT ( Goalkeeper ) New signing from Guiesley . Bags of Unibond experience at Nethermoor and at Ossett Town . Superb start with Welfare voted players player of the Month for October .
JOHN HAIGH ( Defender ) A 2002 signing from Farsley Celtic . John is a reliable and enthusiastic player who won both the Club Player of the Year and Players player of the year awards last season .

SIMON WALKER ( Defender ) Good solid full back with bags of experience at NL Hebburn . Signed on moving into the area in October .
RICHARD STACK (Defender / Midfield / Forward / Goalkeeper ??? ) . Amongst the best players in the NCEL and our Captain . Quick , strong and good on the ball . Has been with the club for most of his career apart from a brief spell with Tadcaster . The penalty taker and stand in goalkeeper too. Ever present until March when a serious injury ended his season and sent the club into an end of season nosedive. Tied in the Players Player of the season award , third consecutive season he has been in reciept of the award .
PAUL BROWN ( Defender / Midfield ) Has been with the club since 1994 and is a consistent and strong tackling defender whose determination gives confidence to those around him . His absences through injury contributed to last seasons end of season decline.

ASHLEY BREWER (Defender) Young Centre back who plays for Farsley Celtic in the Unibond but is with us for match experience when not required there . Impressed at Leeds Road since joining in December .
LEE DUTTON (Defender ) New signing who has been out of NCEL football since skippering Harrogate Railway . Previously at Hatfield Main . An enthusiastic central defender.
PAUL MATTISON ( Defender / Midfield ) Paul is a very fine player who was a professional at Darlington . Strong ,pacy and great reading of play and ability to play on either side or even in the middle of defense make him a Managers dream and a constant threat to all opposing sides.
MARTIN MUSCROFT (Midfielder ) Australian Under 19 year old currently studying in Yorkshire and turning out for us whilst seeking a pro club contract . Previously with Adelaide City in the Australian Super League.
WAYNE NOTEMAN ( Midfield ) One of the best known players in the County . Has turned out for many clubs including Goole and Farsley Celtic . A new signing at Leeds Road last Autumn and our captain .
ALAN JACKSON ( Midfield/Forward) Recent signing from Selby Town . Popular , strong and determined player who always gives his all and will play in any position .
MARTIN WOOLFORD ( Midfield/Forward ). Very promising young player who has good touch ,great pace and can finish well . Currently away staring for the West Riding F.A. representative team .
CARL FOX ( Midfield ) Skillful flank player who can tackle well and score goals . Joined from Garforth towards the end of the 2001/2 season . Currently playing the best football of his career .
PAUL ARKLE ( Midfield / Forward ) Pacy player who has turned out for Tadcaster and Ossett Town in the past . Playing the best football of his career at present ,running the show in the early games of 2003/4.
ANDREW SEED (Midfield/Forward) Pace , poise , energy and a great cross . This teenager could yet go far in the game . Has been with the County U-18s for much of the season.
JASON BRADLEY ( Forward ) Target man who leads the line well and who has combined with Lee to form a partnership that has threatened most opposing defences. Previously with Garforth and Beeston .
CRAIG ELLIOTT ( Forward ) Played for us from teenage to leaving for Unibond experience with Farsley ,Harrogate and North Ferriby . rejoined in March and has netted already .
LEE PARKER ( Forward ) Last years top scorer and a popular player at the Club . Lee got married in the Autumn and dropped down to West Yorkshire football for a while . He returned in February and continues his wonderful near goal a game average .

RICKY BENNETT (Forward) Youngster who has returned for a second spell from Tadcaster . Marked his debut with a great goal .Pacy , enthusiastic and a nice lad .
THE LONG TERM INJURED ............................................................
KARL CODD ( GOALKEEPER ) . A big young keeper with West Yorkshire League experience who is trying to establish himself ast NCEL Level . Currently suffering long term injury.
RICHARD DOBSON ( Defender ) Young strong ,quick defender who has been dogged by injury in his two years at Leeds Road after joining from Garforth Town . Very good potential for a big career at this level if he can get fit .
STEVE LEAROYD (Defender ) The veteran central defender was a legend in many seasons with Farsley Celtic and rose to be Martin Haresigns player/Assistant Manager . Left with Martin this summer and we are lucky to have him bring his career towards a conclusion at Leeds Road.
DAVID WARD (Midfield /Winger ) New signing from Tadcaster Albion who was another tohave played for Beeston St Anthony. Very pacy player .
REMO NESSA (Midfield ) Local Cas lad who has been with Preston NE and comes to us from Frickley , who retain his Unibond Registration and priority over his services .